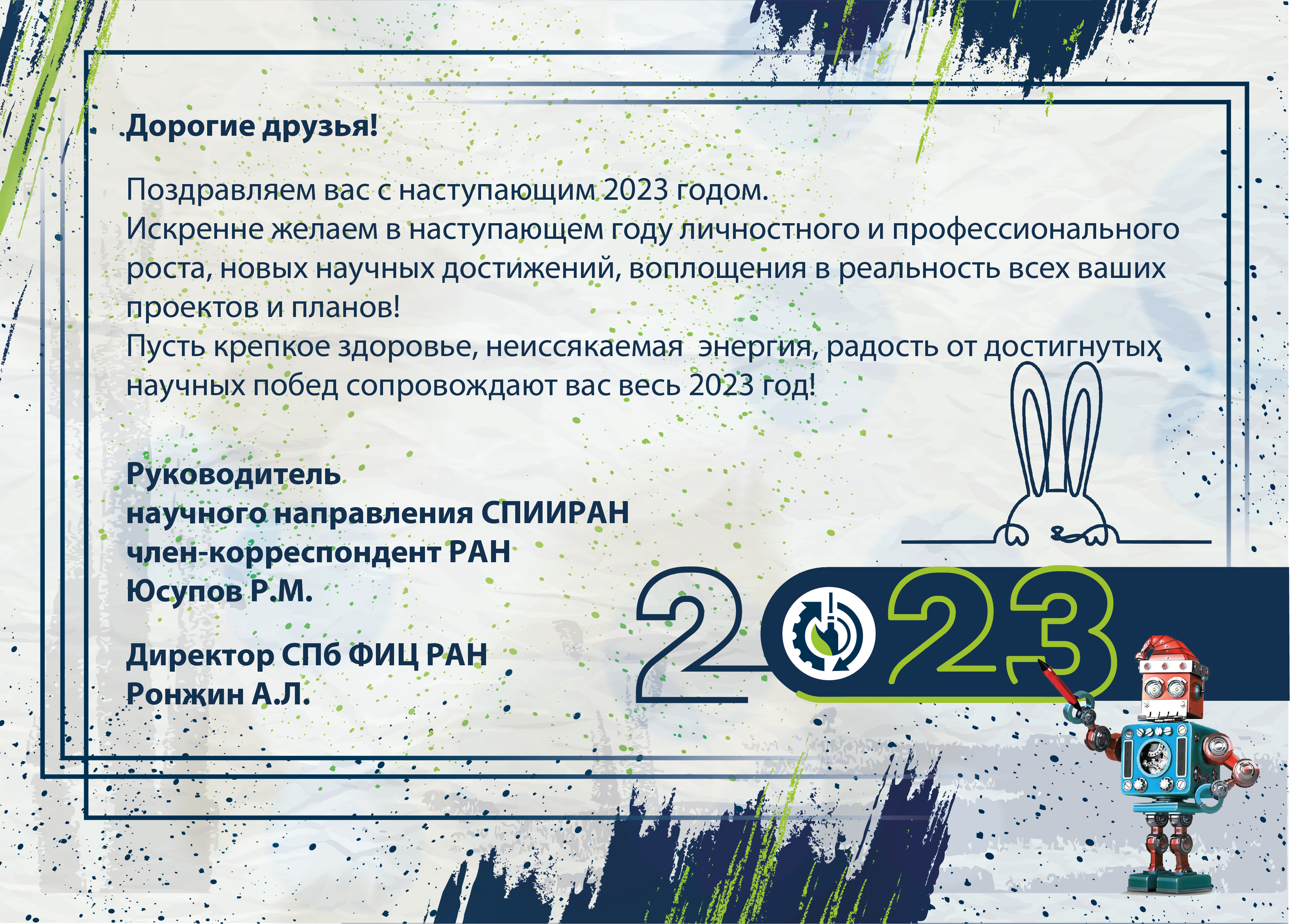 Dear Friends and Colleagues:
Our cordial greetings in the approaching New 2023 Year.
Please accept our sincere wishes for your personal and professional flourishing, a lot of scientific breaks through; may all your great ideas, plans and projects come true in the immediate future. Stay always in good health, keep an inexhaustible energy, and enjoy victories in the scientific fields all next year round.
Rafael M. Yusupov, SPIIRAS Research Leader, Corresponding Member of the Russian Academy of Sciences
Andrey L. Ronzhin, SPC RAS Director, Professor of the Russian Academy of Sciences