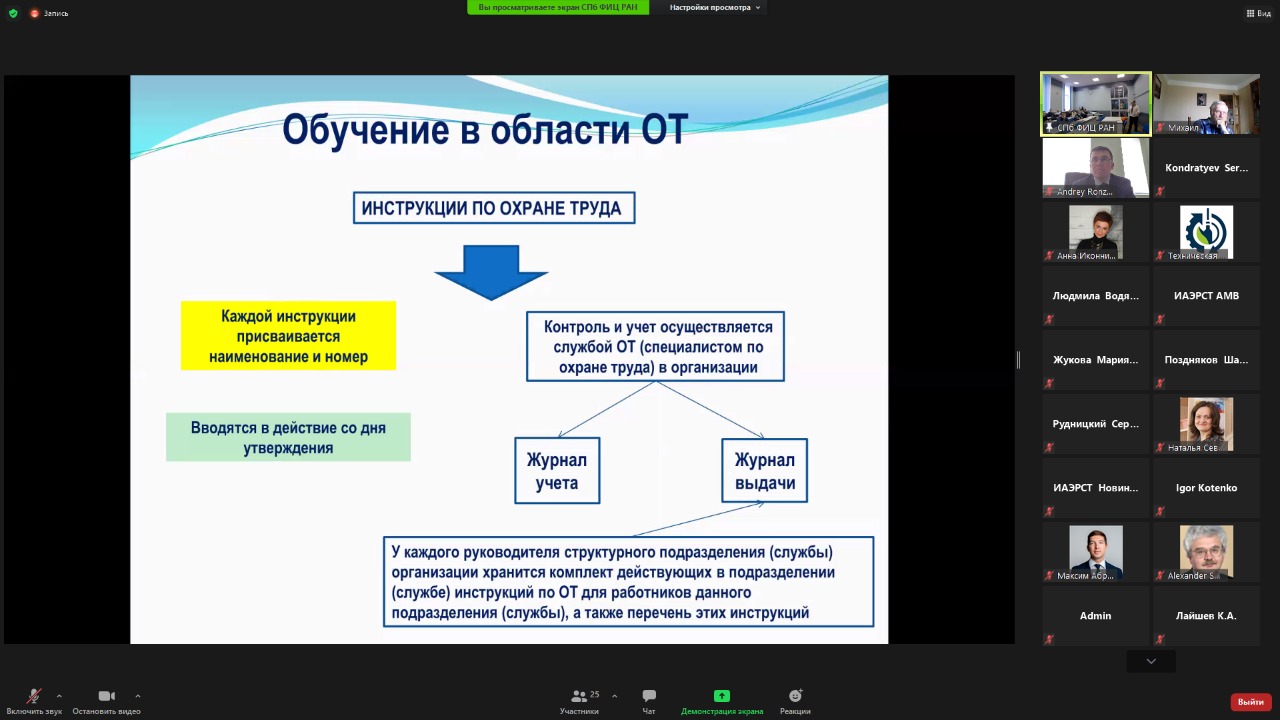 On April 27, 2021 to optimize the work of SPC RAS and its structural divisions, training was held in "Labor Protection" direction. The reason for the training was a necessity of implementing the existing legislation, in due regard to forming the Center; alterations of the regulatory legal acts and passing through a so-called "regulatory guillotine", assuming cutting off redundant, outdated and ineffective norms that regulate the activities of control (supervisory) bodies and establish mandatory requirements in the field of labor protection; building the functioning of the occupational health and safety management system.
The training was attended by Directors of the SPC RAS structural divisions, Chief Specialists, Heads of Laboratories, Departments, Specialists in Occupational Safety and Health. The training was conducted by the Head of the Labor Protection Department: Kostyugin, A.V., representing the Autonomous Non-profit Organization of Continuous Professional Education: "Training Plant" (ANO APE "Training Plant").
Were considered certain issues related to the Institution obligations and responsibilities under the compliance with legal requirements, regulatory requirements, necessary documentation, reporting and registration rules in the field of Labor Protection.
Thanks to the above training, the participants increased their level of professional competence, as necessary to ensure the preventive measures aimed at reducing occupational traumatism and occupational diseases.