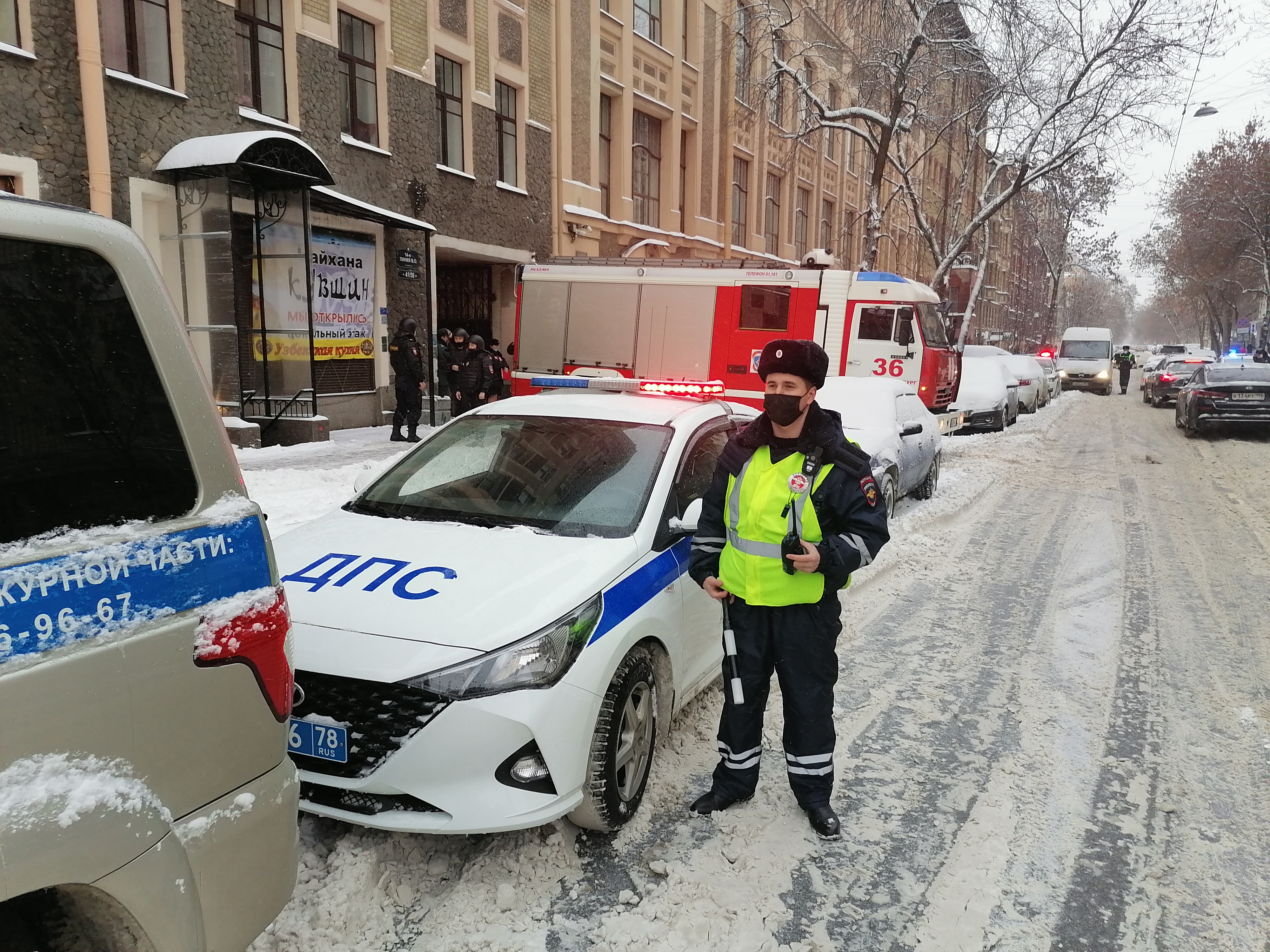 On November 30 the scheduled anti-terrorist training was run in the SPC RAS building located on Vasilevskiy Island. The training engaged the specialists of EMERCOM, MVD and FSB RF. The actions of emergency services and staff of the center were practiced under an immediate threat to people's lives.
In general, the training was held at three sites of the Vasileostrovsky District of the Northern Capital: at SPC RAS, at a hotel in Korablestroiteley Street and at a hotel located in the 8th Line. According to the scenario, a dummy explosive device was installed right within the Federal Research Center.
The training major tasks were checking information about a terrorist act, working out alerts and evacuation of the SPC RAS staff, actions of emergency services to neutralize threats.
The training incorporated several stages. First, a message was received in the SPC RAS building that the institution is allegedly mined. After a short analysis of the situation, Vladimir Polyakov, Deputy Director for Security of SPC RAS, announced through a loudspeaker the evacuation of the center's staff and the siren was turned on.
When the scientists instantly left the building using an emergency exit, the police officers arrived to the site of occurrence; they walked around the territory of SPC RAS at that using a dog and successfully discovered and defused the dummy "bomb". Throughout the training, a fire truck and a police crew worked on the spot. Moreover, in order to exclude a false perception by the population of what was happening within the SPC RAS building, the information about the scheduled anti-terrorist training was immediately delivered to the city media, that disseminated it via social networks of residents of the Vasileostrovsky District of St. Petersburg.
The training was carried out within the framework of executing the requirements of the Ministry of Science and Higher Education of the Russian Federation on anti-terrorist protectability of institutions subordinate to the Ministry.